Dave had a great job working for a large national firm in their downtown Cleveland, OH office. As Dave moved up the chain, his position required him to travel down to the firm's Florida office every month to meet with his colleague, Manny. Over the years, Manny and Dave became good friends and Dave successfully climbed the corporate ladder. Eventually, the firm offered Dave the chance to permanently transfer to the Florida office and Manny tried his best to convince Dave to make the move. After all, why wouldn't Dave want to live where life is a beach and summer never ends?! Dave tried to explain to Manny that each season has its own unique beauty and benefits – even Winter.
Manny doubled his efforts to convince Dave during the 'winter' months. He showed Dave beautiful beaches, they dined al fresco, went golfing at luxurious golf courses, and took charter fishing trips. Manny just couldn't understand why Dave would want to go back to where the temperature hovered below freezing, the wind was howling, and the snow never seemed to stop. But even during those winter months, Dave packed up and happily went back home to Ohio. The friendly banter continued until it finally came time for Dave to decide. "Well, Dave, what's it going to be? Are you going to make the move?" Manny asked. To which Dave replied, "I'll take the snow. You keep the hurricanes, forest fires, mudslides, and alligators."
As a reminder to Manny, Dave created this t-shirt and proudly wore it every time they got together.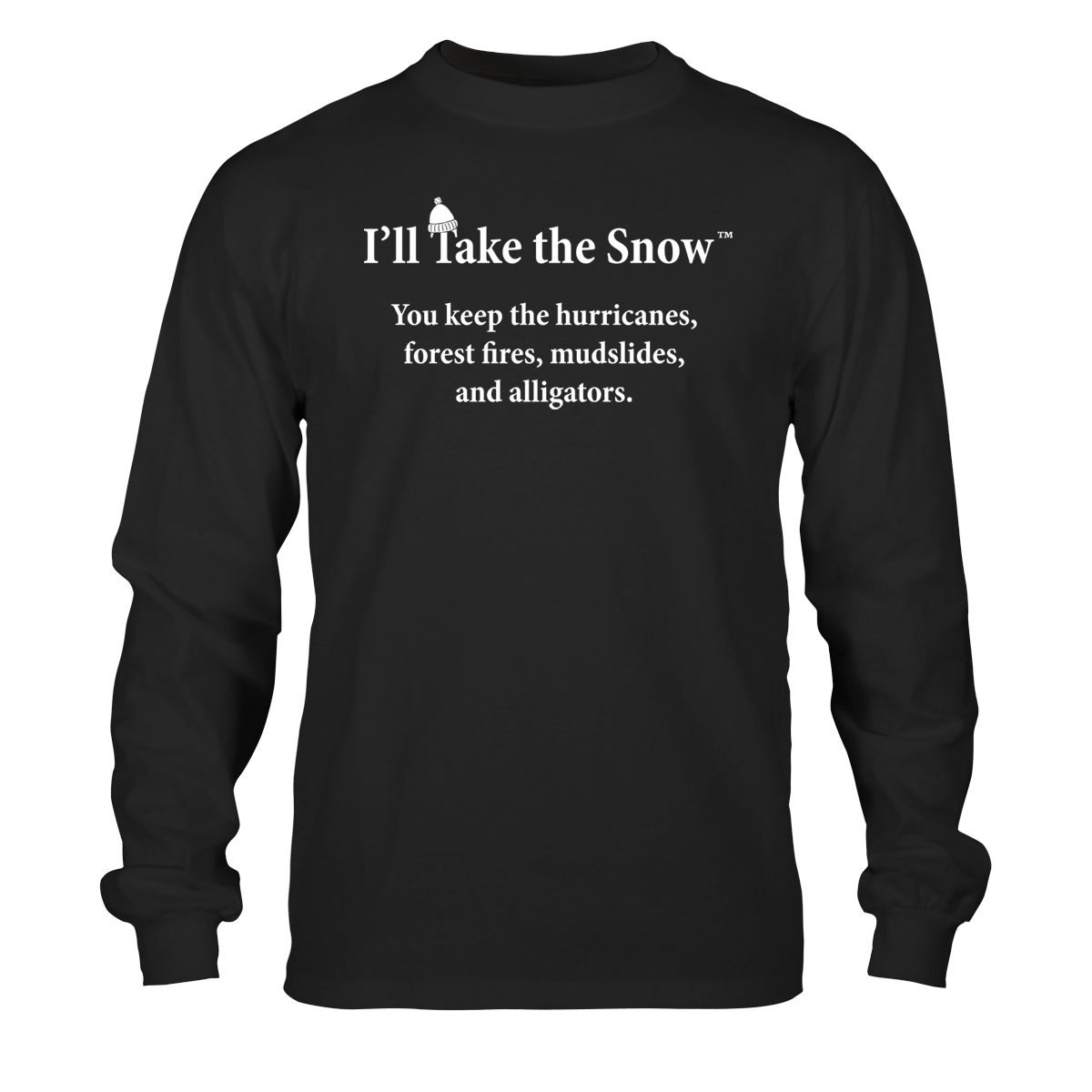 You keep the hurricanes, forest fires, mudslides, and alligators.